Our RI math tuition class student scored 19/20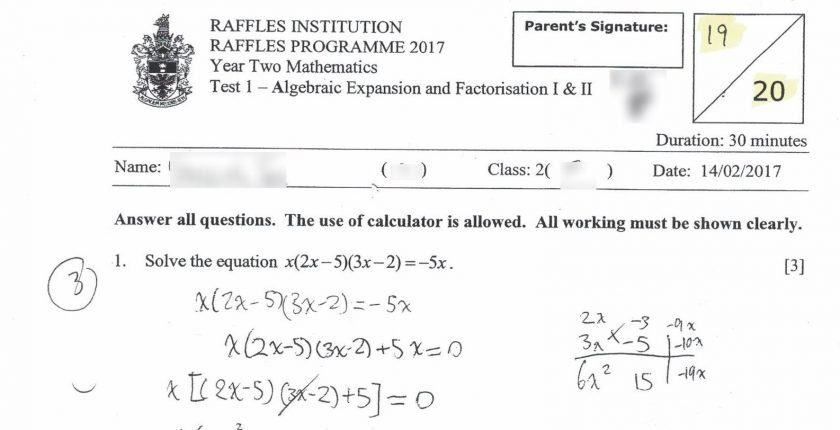 IP Math Tuition
We are the specialists in IP Math tuition. Once again, our tutee from RI scored well in CA, 19/20, almost full marks!
Well done!
Why this student could do so well?
In our tailored program, our tutors strengthen students' foundation and coach them to overcome their weaker spots. We provide notes, worksheets and homework for every lesson.
Our tuition classes are deliberately kept small to ensure quality teaching, if you need coaching in IP Math/Maths tuition, please contact us immediately to avoid disappointment.