The popularity and availability of online classes has soared ever since the pandemic, especially during times where in-person classes had to cease operations. However, it was a love-hate relationship for most of us – on the one hand, don't we all love the convenience of logging into the virtual classroom mere minutes before it starts? But on the other hand, some people may find it difficult to adapt to the technology and learn without the face-to-face interaction.
Thankfully, we are now in the 'new normal' in Singapore, and we have also found a new normal for our classes at Future Academy! Let's get to know how Future Academy is serving students through their hybrid approach to classroom learning post-pandemic.
Meeting the demands of online learners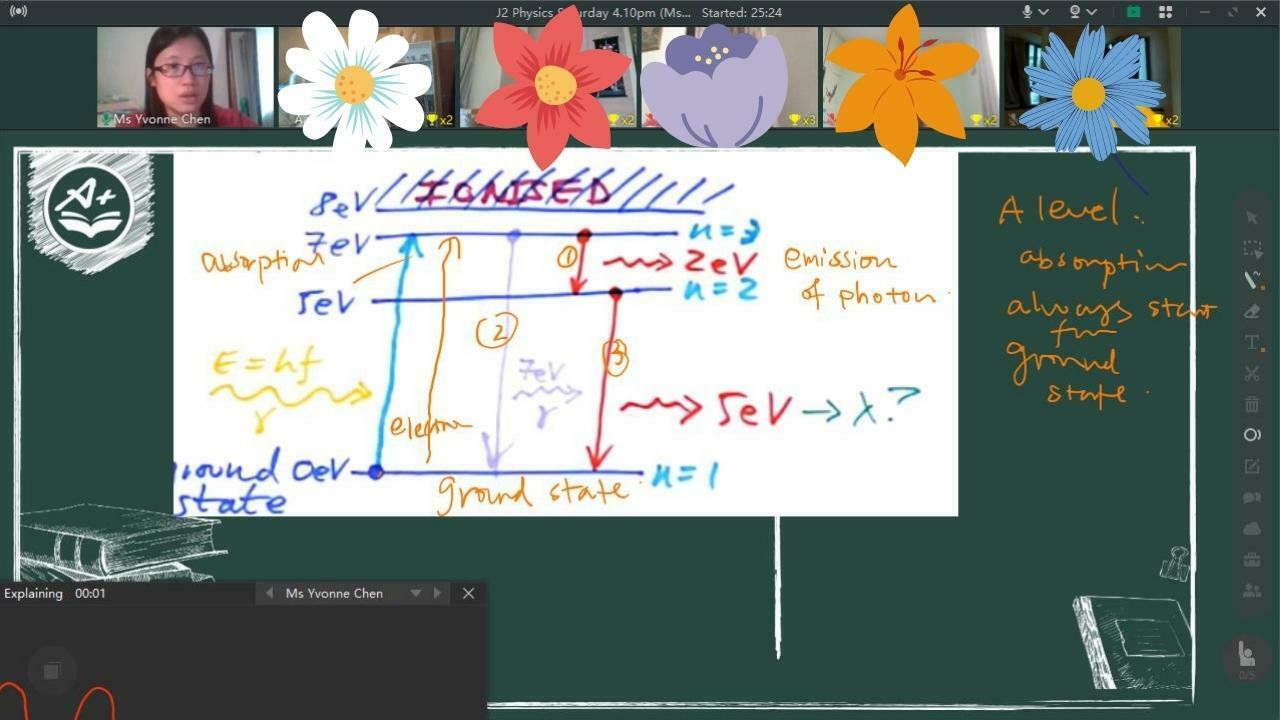 For those who still love online classes, we welcome them to continue tuning in virtually. We have a good selection of classes such as IP Math tuition, IP Chemistry tuition, and IP English tuition that are conducted exclusively online, offering an extremely convenient online tuition experience for students.
Unlike the usual Zoom or Google Meets, we conduct classes on ClassIn, a dedicated virtual classroom platform. From interactive tools like collaborative whiteboards to fun-filled classroom elements like random name-callers, the software is made specially to make online learning easier and more engaging.
Staying safe in in-person classes
While many tuition centres had to cut down on class sizes for social distancing purposes, we're glad that we already have a small-group class size policy from the start! Our seating arrangement is also spaced out so that each student sits individually, further keeping a safe distance from fellow learners.
Of course, we ensure that our students and tutors follow the current national guidelines for mask-wearing, temperature-taking, and contact tracing. For students who are not feeling well, we will advise them to stay at home to rest or join us online.
Hybrid learning approach
So what happens if we have some students from the same class who want to come back to class, and some want to stay online?
For this, we have implemented our hybrid classes, where some students attend in-person, and some students attend via online means. The class is conducted in real-time, so even students participating online can ask questions and take part in discussions.
After trying out this method for a few months, we realised that parents and students love the flexibility that allows them to choose how they want to attend class. After all, everyone learns differently, and we want them to be able to choose the best arrangement for themselves!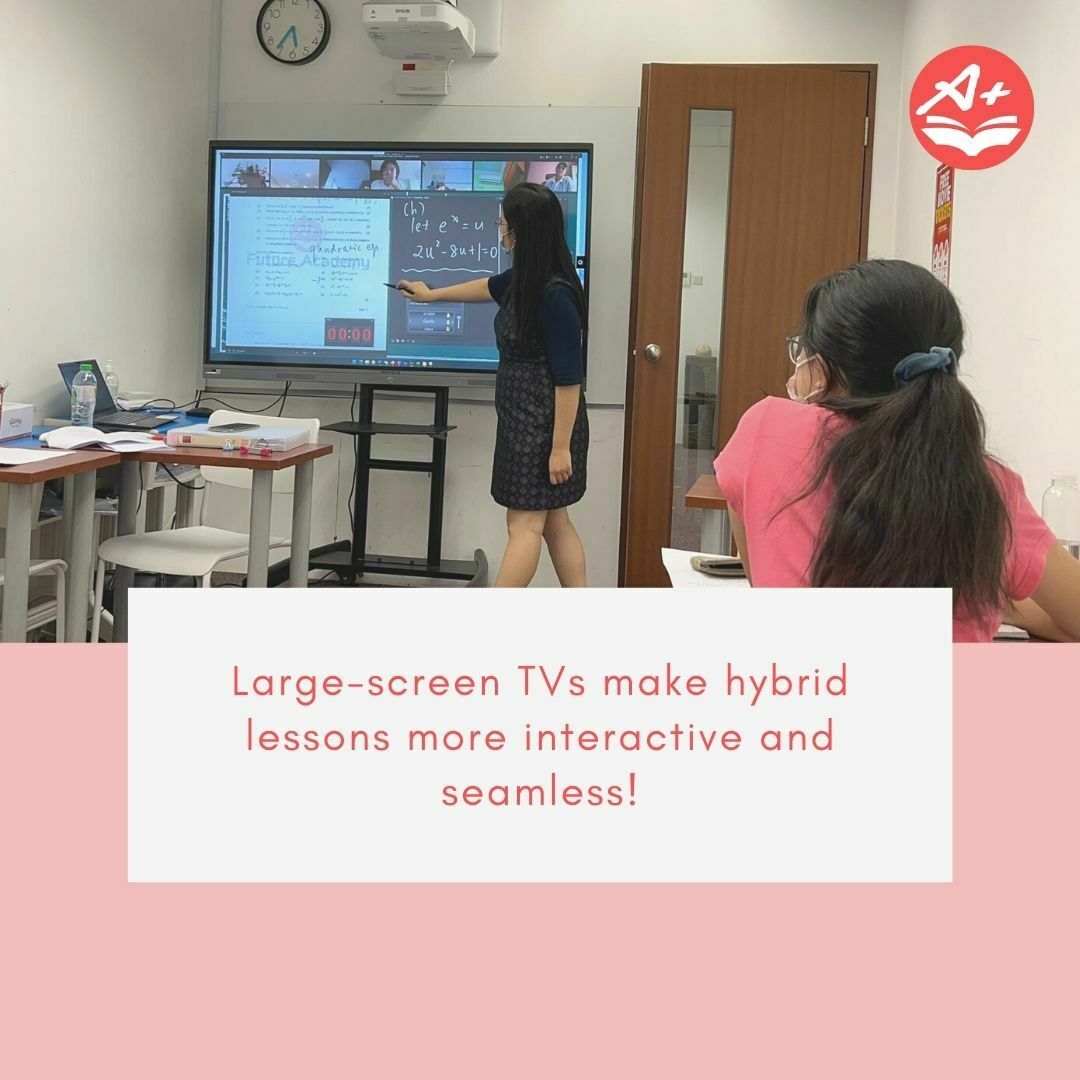 As such, we have further invested into this hybrid learning model by installing large touch-screens in each classroom. Teachers will no longer have to squint at their laptop screens to see the online students, and online students will also not feel so left out. With this seamless integration, students online and in-person can easily see the virtual whiteboard, without having to fiddle with camera angles.
Conclusion
So far, our students seem to be loving our hybrid learning system! We believe there is still potential to make it even better, and we will keep striving to improve and put our students' learning first.
If you are keen to learn at a top tuition centre in Singapore that is forward-looking and innovative, this is the right place! Enjoy the flexibility of choosing where you want to learn, while still gaining access to the classes of top tutors in Singapore.