The end of year exams are coming, and most tuition centres are already gearing up their revision mode to help students prepare for their exams. Revision period is crucial for students as it is a time where they are able to review what they have learnt throughout the year, and do any last minute clarification of concepts and content they are unsure of.
If you are wondering whether you should sign up for any tuition centre's revision lessons – or whether last minute tuition works – read on to find out what WE do at Future Academy during our revision lessons.
Topical revision
Every subject is organised into chapters and topics. It can be difficult to remember what you've learnt way back in January – or for Secondary 4 students, how sure can you be that you remember what you learnt in Sec 1?
Topical revision gives students the chance to go through important concepts topic by topic, especially the more tricky ones. From here, your tutor, be it your IP Math tutor or IP Chemistry tutor, can pinpoint the topics and areas you need more help in.
Judging from the class and students' performance, tutors will allocate more practices or more individual consultation time for certain topics. That's where our tutors' experience and discernment come into play, as they can personalise the revision classes to the students' needs.
Our sample notes/questions compilation:
Explore Sample Lesson Materials: IP & Secondary Math Notes
Sec 4 Chemistry Sample Notes: Electrochemistry
View Our Sample Lesson Materials: IP / Secondary Physics
Timed practice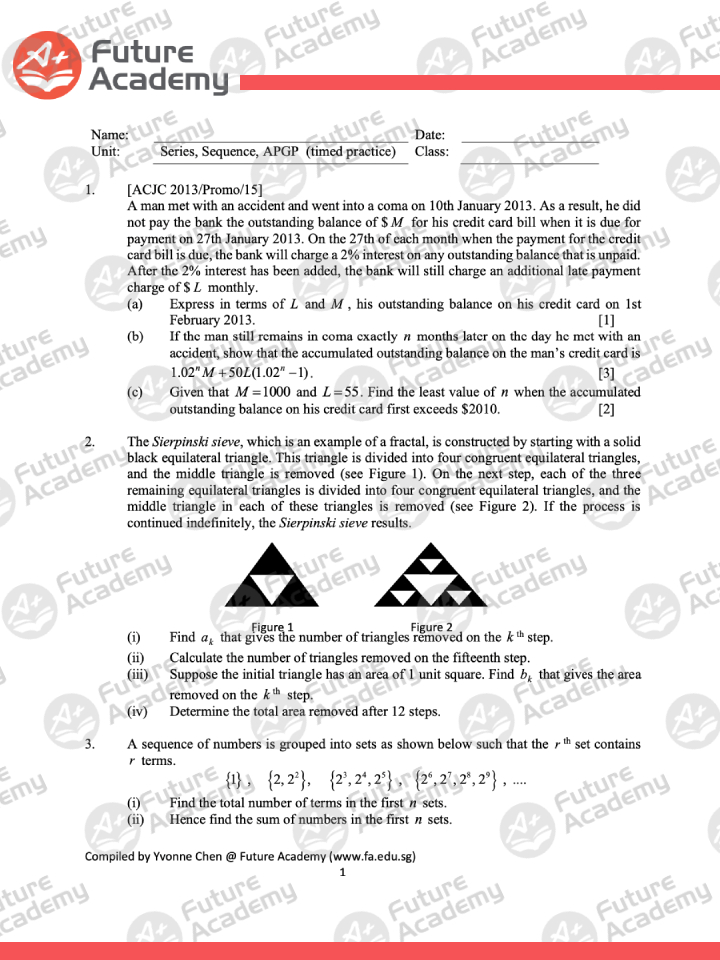 Besides ensuring students are confident in the subject's content, we also want to ensure students have the exam skills to tackle the exam well. This includes time management, checking of answers, and working under pressure.
We get students to exercise their exam resilience through timed practices, including full mock papers. This gives students a safe place to make mistakes, gauge the speed at which they need to finish the paper, and train their concentration to complete an entire paper.
Do concept maps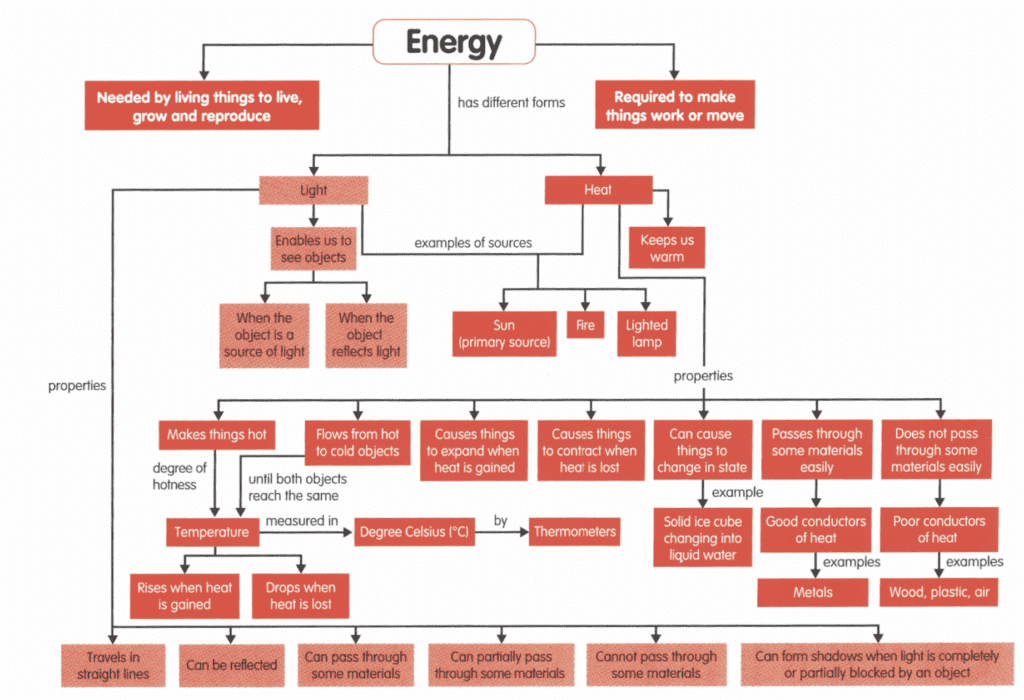 Best for concept heavy topics like Biology or humanities subjects – concepts maps are often used in our revision classes to summarise topics and show the interconnectedness between topics. Understanding how topics relate to each other can be especially important for sciences where cross-topic questions are becoming more common in exams.
After creating a concept map together, students can also use the finished product as a handy reference sheet in their own revision time. For example, they can easily look through the concept map and see if they can explain each part well – if not – they know they need to relook that portion of the chapter again.
Skills checklist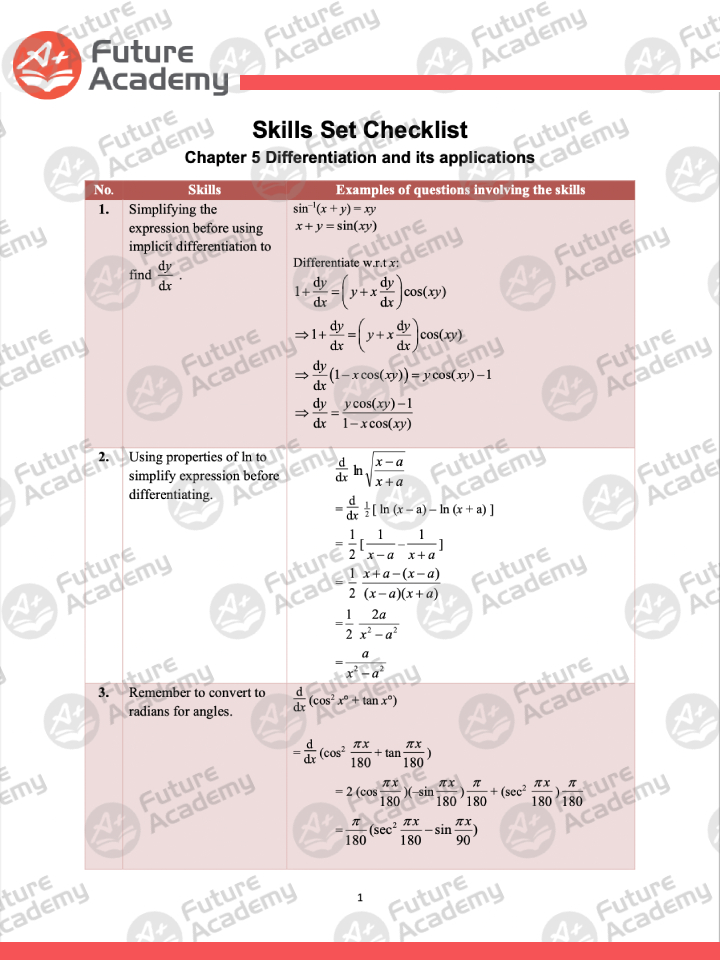 What about a subject like Math or even English? These are subjects that you don't just read and study – you need to practice. The skills are more important than the actual content. That is why we also use a skills checklist for such subjects!
By breaking down what students need to know into a visible checklist, students can easily identify what skills they need to have. If there is anything they are not confident in, our tutors will be happy to help them with it!
Disclaimer: It is far more difficult to 'revise' for skills-heavy subjects, as it most often requires long-term practice. We advise students to put in consistent effort and start practising these skills early, so that they can focus on the content-heavy subjects nearer the exams.
Conclusion
The above are what we do here at Future Academy to help our students get ready for their end-of-year exams. Some things are easier when you do it under the guidance of experienced tutors, as they can give you feedback and recommend ways to improve more quickly. Of course, you can also do topical revision and timed practices by yourself at home – but then you will need to go through the hassle of sourcing for questions, marking them yourself, and then being unsure of why you got those answers wrong.
So, why not leave it to the experts? Our team of tutors have vast MOE teaching experience, so they have insider knowledge of what examiners are looking for. Besides, our tutors also understand students' common mistakes and issues from their years of teaching. Surely, they are able to help you too!
Contact us today to enrich your exam prep journey!