It's nerve-wracking, we know. Sending your barely 12-year-old child into an interview room, expecting them to speak eloquently, and having their secondary school decision hinge on their performance? What could possibly go wrong?
It doesn't have to be a recipe for disaster if your child is prepared. Although the DSA-Secondary interview is probably the first interview they will ever go for (and the first of many in their lives!), your child can make a good and lasting impression with enough preparation and practice.
On the academic side of things, we have got you covered with preparatory classes like the DSA Math Prep class at Future Academy. Students can expect to have hands-on practice with common question types that are asked during DSA entrance tests, along with guidance on how to tackle them. Leading our DSA training team of tutors, we have Principal Tutor Ms Yvonne Chen, who has also set DSA Math papers during her time as a teacher at RGS.
While the focus of these prep classes will be on the academic subject, we also welcome students of the classes to consult their tutors on any tips regarding the DSA process or interviews.
So, without further ado, let's dive into some of the common questions asked during DSA interviews, and tips for making a good impression!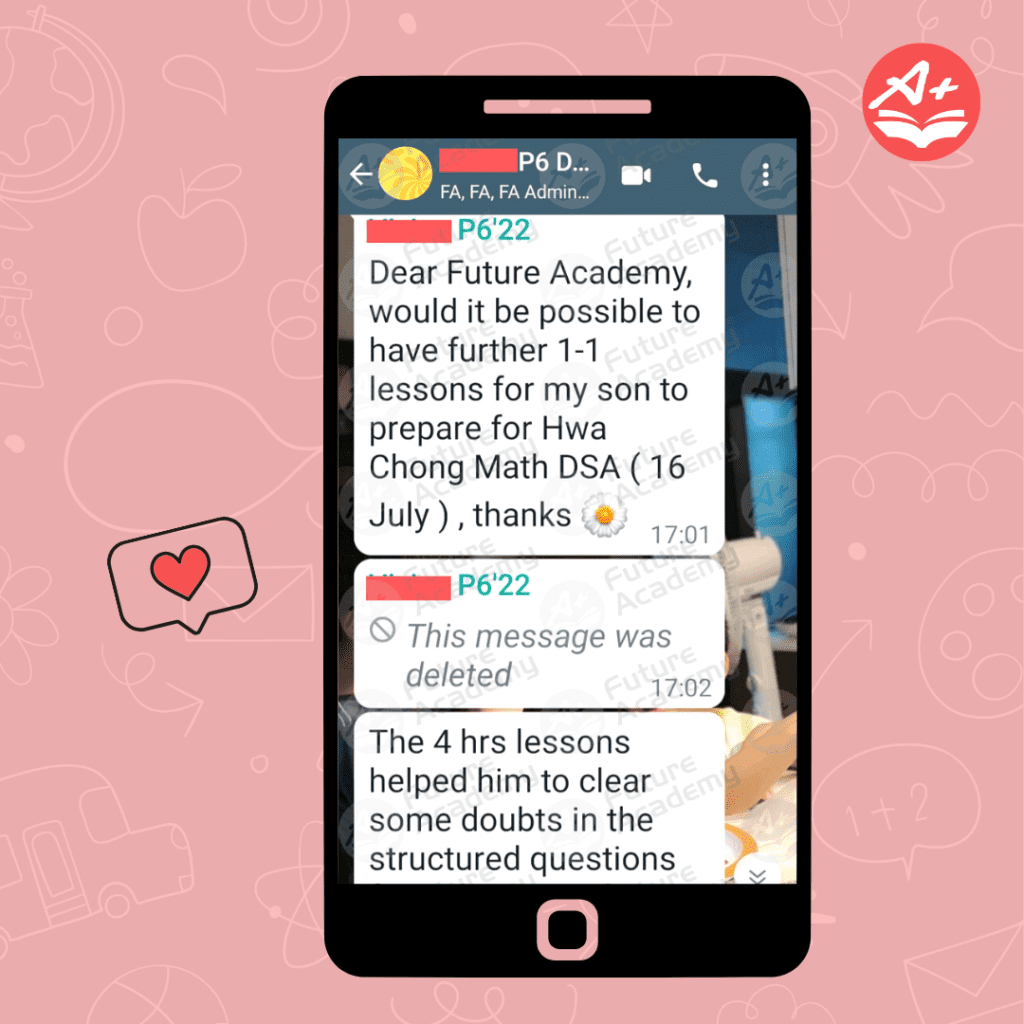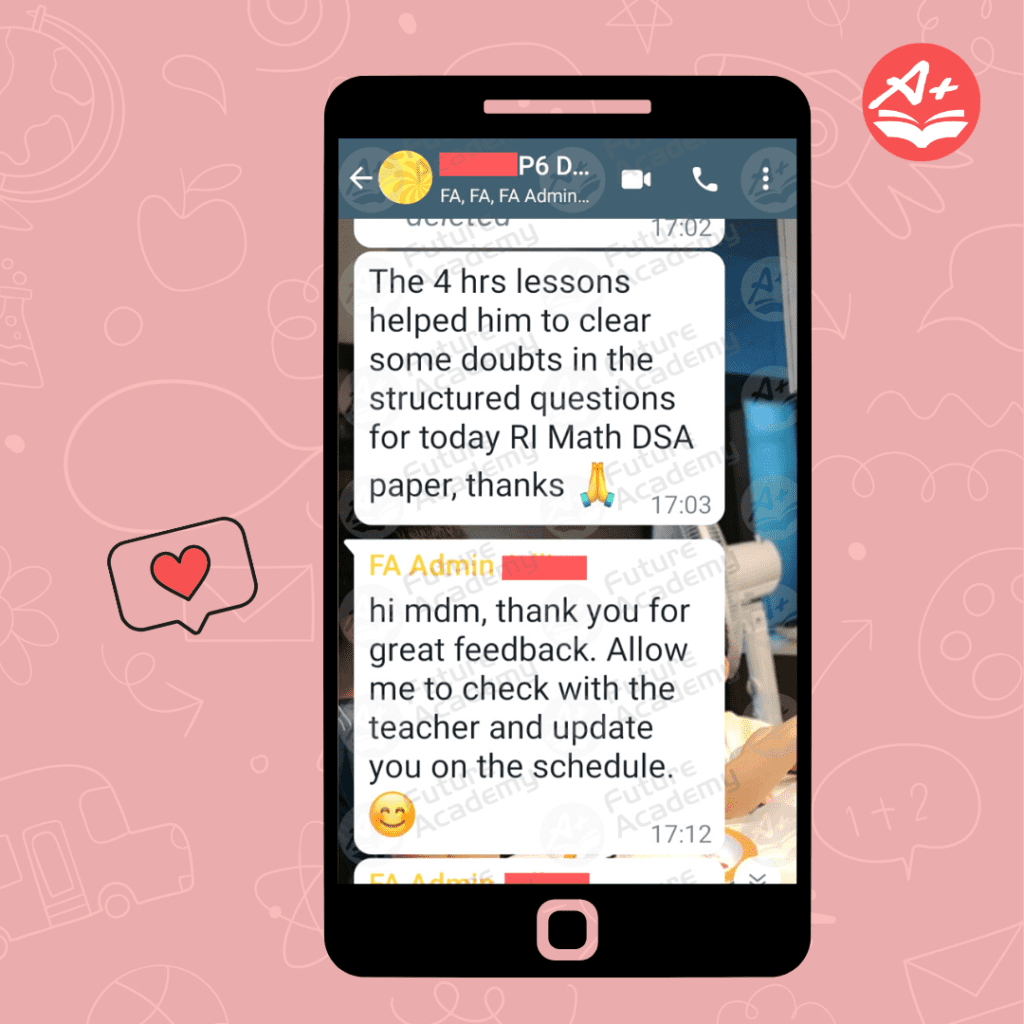 Common DSA-Sec Interview Questions 
Questions about yourself
Describe yourself in 3 adjectives / How would your friends describe you?
What do you enjoy doing in your free time?
What are your strengths/weaknesses?
These questions are for understanding the applicant better as a holistic person. Teachers want to have a better idea of who you are beyond your academic or CCA records. Students should show a sense of self-awareness and coherence when describing themselves, appear confident yet not proud.
Questions about the school and programme
Why did you apply to our school?
Amongst the schools you have applied to, what choice do you rank our school?
How will you contribute to our school if you were to join us?
Interviewers want to know that you have done your research. Show them that you know the distinctive features of the school you are applying to, how this would benefit your growth, and how you can be a valuable member of their community.
Questions about your talent area (e.g. academic, leadership, or CCA)
What is your biggest achievement and what steps did you take to achieve it?
Which is your proudest moment?
How did you contribute to your CCA as a leader?
Most students applying to DSA have impressive achievements on paper. These questions allow you to set yourself apart by sharing your motivations, processes, and attitude that contribute to your achievements.
Others
If you could solve one global problem today, what would it be, and why?
What is a recent news event that struck you?
Some interviewers may ask questions about current affairs or global issues. It is difficult to prepare for every possible question, but students ought to show that they are interested in the world beyond their four walls, and have the ability to state an opinion on complex issues.
Tips for succeeding in the DSA-Sec interview
Elaborate just enough
Rambling gives the impression that you are not confident, did not plan your answer, or you may not understand what the interviewer is asking. But speak too briefly, and the interviewer may think you are uninterested or unprepared.
Always make sure you answer the interviewer's question directly. When elaborating or providing examples, always link it back to the question and make sure it is relevant.
Be personal (and honest)
Any student can go on google and memorise the best interview question replies. But it is obvious when students are rattling off what they memorised, or sharing very general responses.
Instead, don't be afraid to share personal experiences and phrase the responses in your own words! This will make a deeper impression on the interviewers, and show a more sincere side of you.
Confidence is key
It's normal to be nervous during the interview, but you don't want to seem like you are unprepared or unsure of yourself. As far as possible, eliminate any long pauses or filler words like 'um' and 'ah', which can be distracting to the listener.
Ample rehearsals by role-playing to your family members, video-recording yourself, or speaking into the mirror will also help you get used to speaking your answers out loud with confidence.
Show how you can contribute to the school
Schools are looking for talented individuals who can fit in with the school's culture and contribute to their achievements. So, don't just focus on talking about yourself, but try to showcase how you can benefit the school as well.
To do so, be prepared to show an understanding of the school's existing programmes and CCAs, including any niche areas, new programmes, or regular competitions they participate in.
Present yourself as a holistic individual
You may be applying for a certain talent area, but that should not be everything you talk about. While you want to highlight your key achievements and talents, make the effort to mention other hobbies, skills, and positive impacts you can make too.
Some qualities you can share about include talents aside from the one you are applying for, soft skills, creative abilities, or a social cause you are passionate about.
Conclusion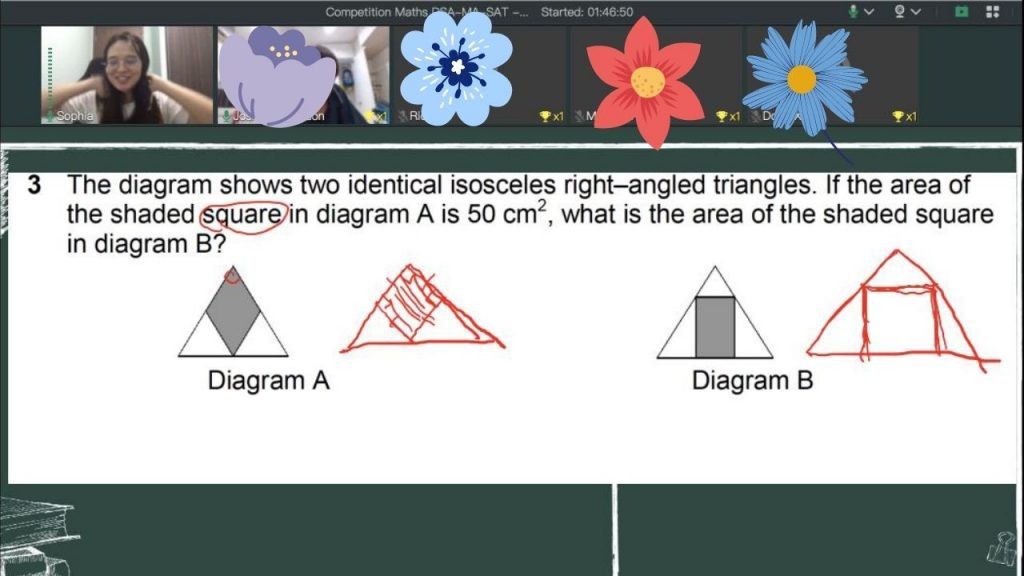 With the above example questions and interview tips, we hope it gives you a good starting point for helping your child prepare for their DSA-Sec interview! The process may seem daunting, but don't worry if it's not perfect – it's their first time going for an interview, after all!
If you are keen on getting further academic coaching for your child's upcoming DSA test or interview, we are also available to provide training and consultations. Simply get in touch with us to arrange a coaching session. Have teens already in secondary school? Why not check out some of our IP classes like IP Math tuition and more?