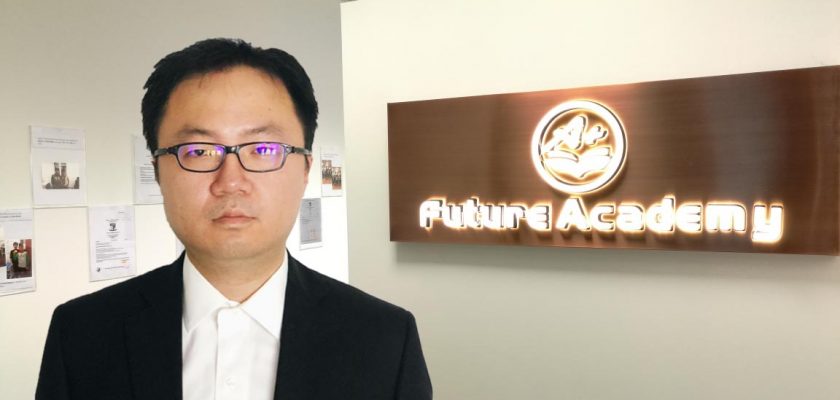 Bugis branch:
175A Bencoolen Street #06-05, Burlington Square, Singapore 189650
Bukit timah branch:
170 Upper Bukit Timah Road #15-04, Bukit Timah Shopping Centre,
Singapore 588179
Mr Zhang
Expert in teaching Physics
Former lecturer in Nation Junior College (NJC)
Former lecturer in Hwa Chong Institution (HCI)
NIE trained teacher with more than 10 years teaching experience
Bachelor of Science, Physics, National University of Singapore
Victoria Junior College
Raffles Institution
Physics Teacher National Junior College (JC)
Physics Teacher at Hwa Chong Institution (JC)
Physics Teacher at MOE Secondary Schools
Post Graduate Diploma in Education in National Institute of Education
ABOUT MR ZHANG
Mr Zhang is a teaching expert in A level physics and secondary physics. He has 10 years teaching experience in Singapore top JCs such as Hwa Chong Institution and National Junior College. Thus, he is quite familiar with A Level syllabus and teaching methodology from top JCs.
In Mr Zhang's Physics class,  he supplies revision materials in which problems are arranged in distinct common A Level archetypes. These common scenarios are analysed, and students are provided with the general approach to solve each type of problems. He provides a systematic and methodical revision plan that addresses students' common issues in exam preparation in stages. As a former top JC teacher with 10 years teaching experience, he can easily find out students' common difficulties and uses specifically designed questions to address the problems. He also prepares students for definitions and explanation questions that appear with high frequency at A Levels.
Interactive teaching is addressed in Mr Zhang's Physics tuition class.  He encourages questions and able to diagnose students' misconceptions quickly. Furthermore, he is good at supplying real-world applications to theory so students learn with context.
To help students preparing school exams, exam tips and answering techniques are highlighted in Mr Zhang's Physics tuition class.
MR ZHANG'S CLASSES